Googlearchy vs Googlocracy:
The egalitarian effect of search engines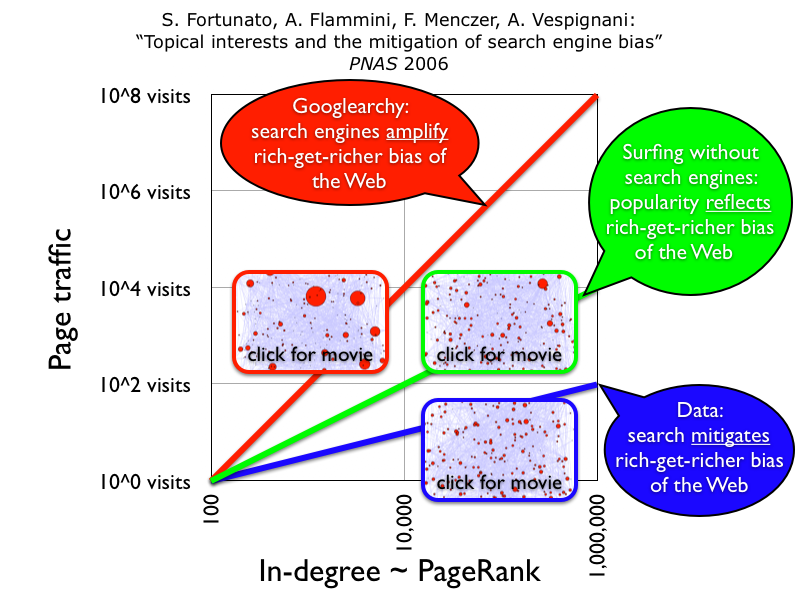 Paper available here. Images and movies © 2006, Filippo Menczer & the Trustees of Indiana University.

This material is based upon work supported in part by a Volkswagen Foundation grant (to Santo Fortunato), by National Science Foundation Awards 0348940 (to Filippo Menczer) and 0513650 (to Alessandro Vespignani), and by the Indiana University School of Informatics. Any opinions, findings, and conclusions or recommendations expressed in this material are those of the authors and do not necessarily reflect the views of the National Science Foundation or other agencies.